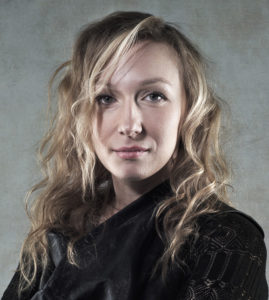 Barbara Bochnak
Ms. of Science Architect ARB, RIBA, FRSA
Founding partner
Barbara is a Founding Partner of ITOLab. Prior to launching ITOLab Barbara collaborated with Pritzker Prize-winning Zaha Hadid Architects, Rolfe Judd Architects, and international engineering company Arup. Her portfolio includes the Aquatics Centre for the 2012 London Olympic Games; the mixed-use Opus Tower with luxury five star Me Hotel and
Service Apartments in Dubai; the Dominion Tower in Moscow; Beko Masterplan in Belgrade, and the recently completed Inverstcorp Middle East Centre in Oxford.
Her projects have been recognized for a raft of awards including Structural Steel Design Award, Interior Design Best of Year Award 'Beauty/Spa/Fitness', RIBA London & National Awards 2014; House Building Innovation Awards, Housing Design Award; Building for Life Gold Standard (CABE) and the Major Housing Project of the Year.
Barbara pursues an allure for radical, investigative spatial research concentrating on the build environment and the influence of architecture on everyday lives of its inhabitants. In practice she creates extraordinary experiences in the field of build environment with special focus on transformations, mixed-use, living, workspace and place-making.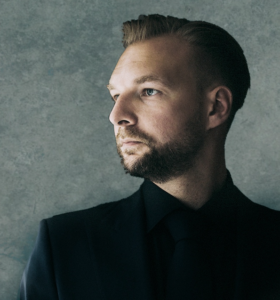 Jan Bochnak
Ms. of Science Architect ARB, MPOIA, IARP
Founding partner
Jan's prestigious portfolio includes various international, regeneration, urban, place making and mixed-use schemes including Tabard Square, Southward; Woodberry Down, London N4; regeneration scheme for Havelock; master plan and office scheme for Bayou Plaza, QingDao, China and Business Park in Bangalore, India. A registered architect in the UK and Poland Jan has established himself at the forefront of a new generation of architects focusing on innovation, human behavior and place-making.
Striving to find new and exciting ways to create dialogue and relationship between people and spaces, Jan has developed a reputation for designing buildings that are programmatically and technically innovative, while being cost and resource-conscious working within budgeting constraints.
Jan is a people person. His ability to see things from the client's viewpoint and to get into the mindset of users is key to the way ITOLab practices architecture. He is a firm believer that good architecture needs to address a social agenda and is always keen to promote user needs and aspirations. He sees an opportunity in everything and uses this to raise the ambitions of those around him.